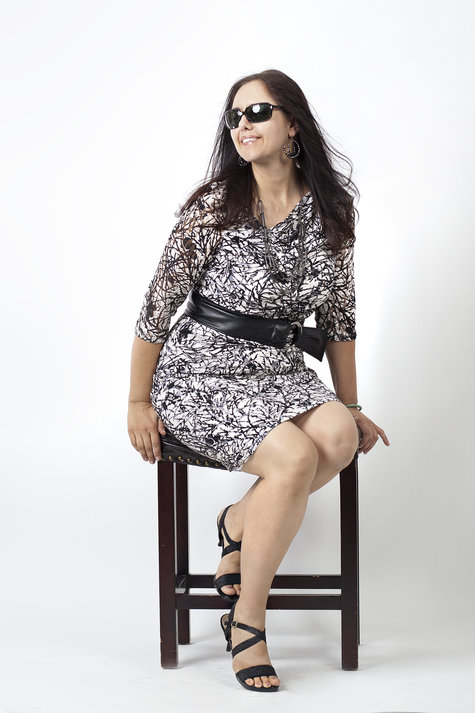 So happy to sew my first dress!!
I really wanted a dress that would look sharp for my trip to Italy, but also be wearable to all my business group meetings. It looked great sleeveless, but really wanted to add sleeves as I like to cover the tops of my arms. ( I can always cut them shorter still. )
Also, since it is stretch, there is no zipper and I can feel comfortable eating lots of pasta :)
The only other change I made from the pattern besides shortening the sleeves, was lengthening the bottom hem by 3" from the pattern.
I think it's a great pattern for curvy girls, as the rushing hides tummies. I made the size 42 and let's say it JUST fits. I need to really shimmy it down to get the dress over my bust and then down my hips, but once on, it's just fine. If I made it again I would add some to the side seams, but since I am trying to lose weight, I think it will fit fine in the future too.
I was going to have a friend pose for me, but just ended up using a timer with my camera, as I always like seeing the clothes on the people they were sewn for ;)
Some notes, mostly for myself:
- While it took some time, hand basting the lining to the three main pattern pieces made the lace/lining much easier to sew later.
- Use a stretch stitch up the side seams. I took my regular stitches out and re-sewed with a twin needle. Sewed all the rest of the seams that way. Also used a walking foot.
- Since my lining was not as stretchy as the lace, I cut it slightly wider. This worked well.