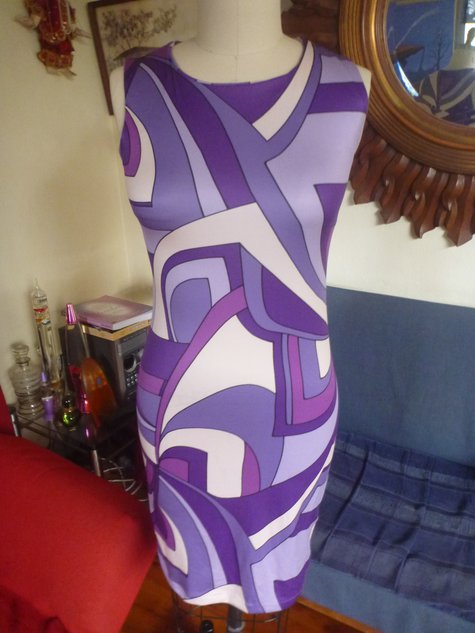 I enrolled in Pattern Drafting and Designing for Stretch Fabrics through Burda Academy.
I have been pleansantly surprised how well my stretch bodice block came out. Sizing was bang on! No adjustments needed..wish I could say that for my woven block.
Here are 3 versions I made.
Both psychedelic type fabrics are the same and the striped with added sleeves.