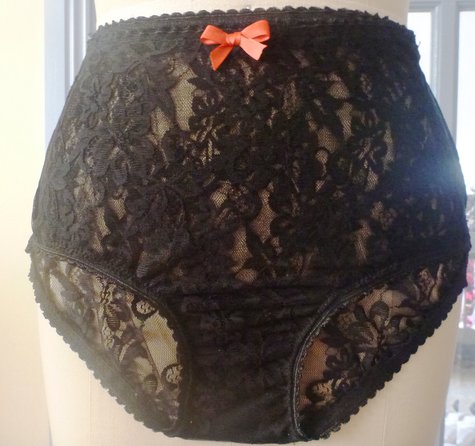 I signed up for the Sew Your Own Personal 8- Piece Lingerie Collection. I'm so glad I did!
My aim is the wear everything handmade. Dream is to be able to make hats and being a bit ambitious, shoes.
This course is very detailed, with 8 sessions from making 4 types of panties, 5 bras, slips and camisoles.
Instructor is very knowledgeable and professional.
My initial draft for the panty block turned out quite good I only needed to adjust the legs slightly.
These 2 pairs of nickers were made from lace and poly cotton.
I have spared you all from modelling then, just for me man and me…