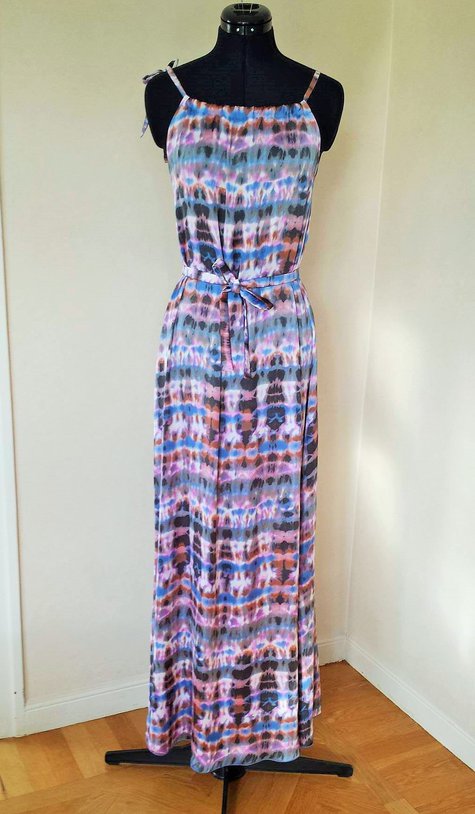 One of the most simple dresses that I love wearing.
Living on an island with warm weather quite early in spring and long warm autums I´m definitely a beachgirl (or women ;) ) and I love easy breezy days in the sun and comfy dresses that works for both work, beach or going out.
This dress takes less then an hour to make and when summer of 2017 arrives I will have a lot more of these dresses in different fabrics.
SUPEREASY to make and you don´t even need a pattern to make them.