Wonderlandress... falling down a rabbit hole to Ta Prom
Added Jan 29, 2011
by littlewren
Rutledge, Pennsy...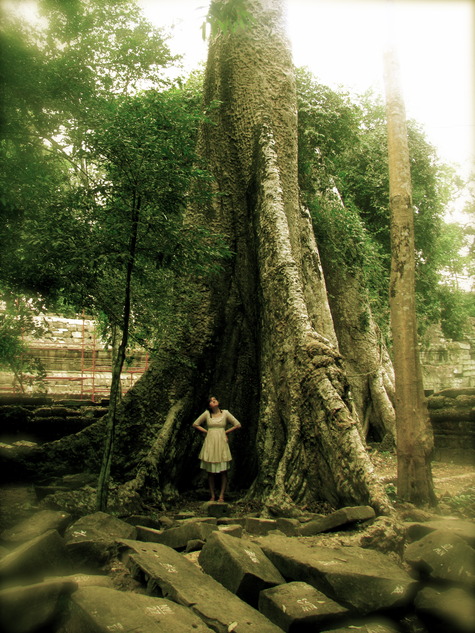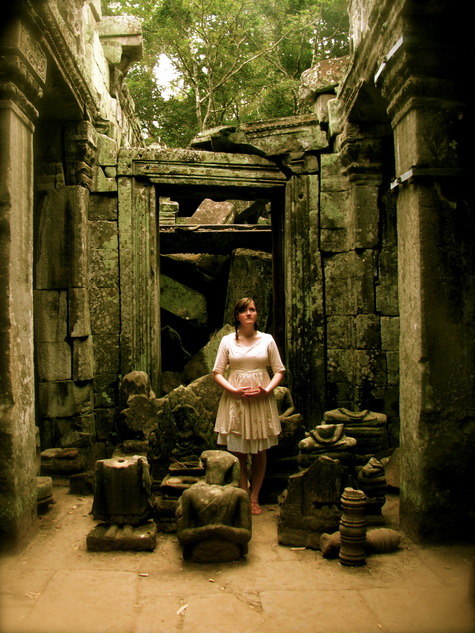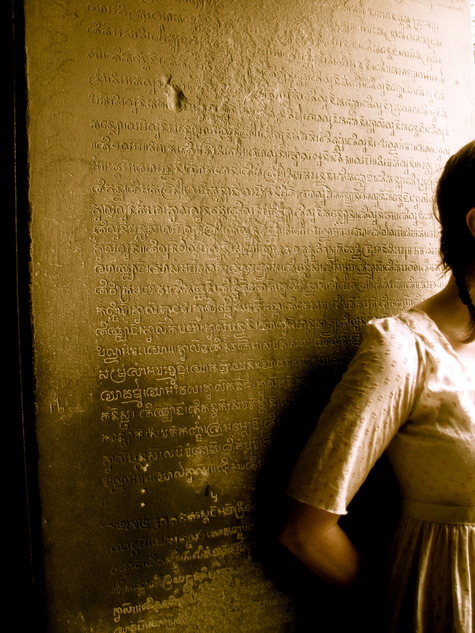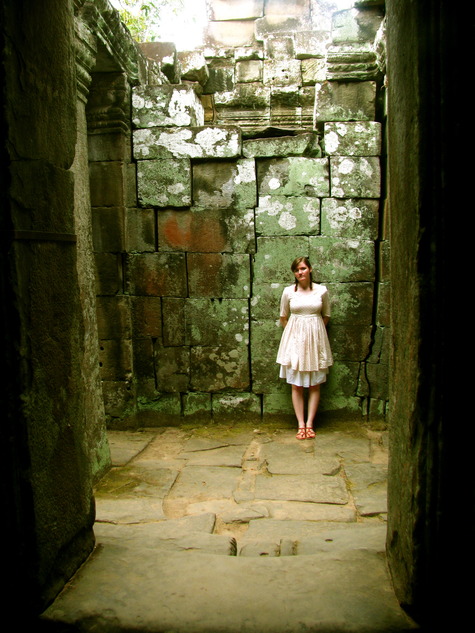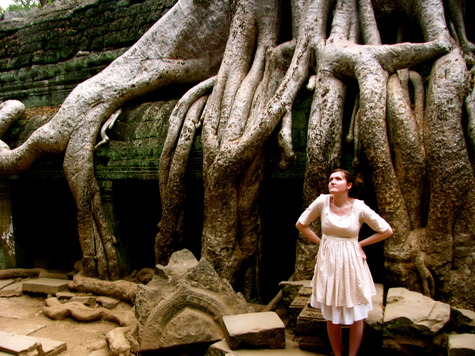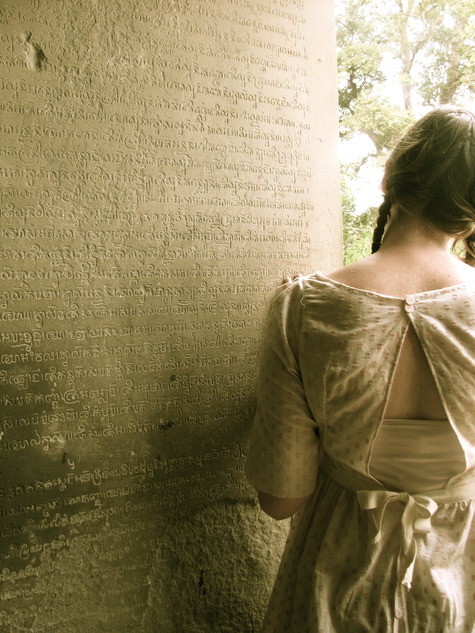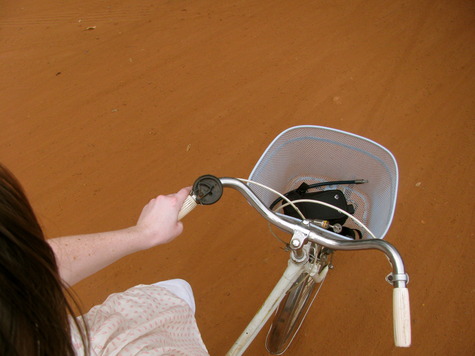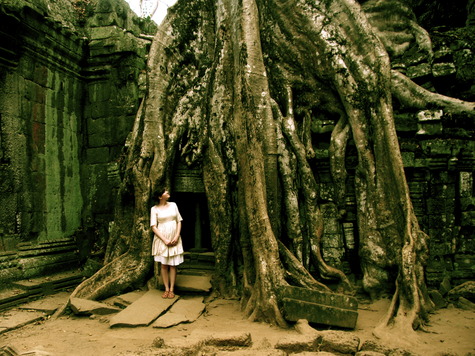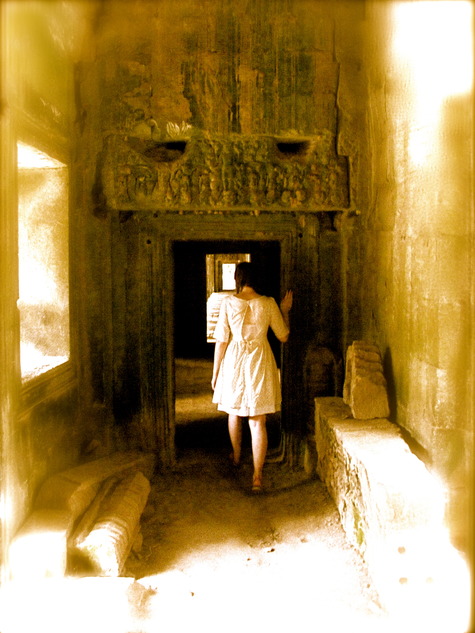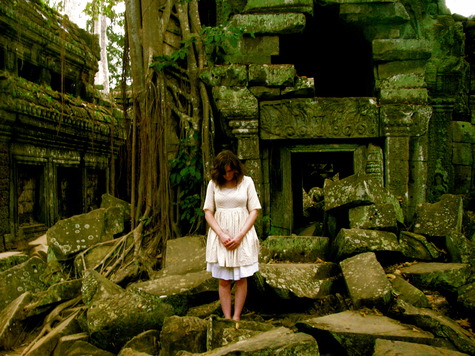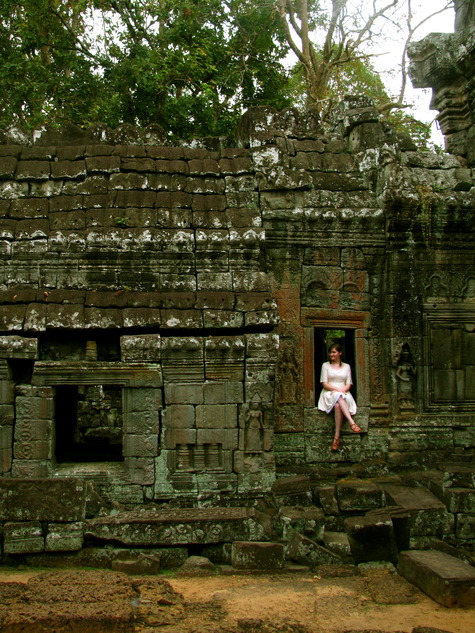 ShareThis
Description
Our second day in Cambodia we traveled to some of the great mysterious broken down temples around Angkor Wat. I'd see pictures of Ta Prom, a temple complex that had been completely taken hostage by the beautiful winding trees growing up in and amongst it's walls. I was amazed looking at the pictures but actually being there was completely breath taking! We spent hours wandering around Ta Prom. It's beauty captivated us at every turn.
On such a lovely day with SO MUCH amazing scenery I hope you will excuse my putting up so many pictures. I am not trying to be over bold or annoying, just share a glimpse of the beauty we saw there.
Cambodia has had a great deal of turmoil in its recent history (and is in fact having turmoil right now). You can see some of the destruction of the temples is a direct result of people coming in with purpose to destroy. Most of the damage at ta prom, to my understanding, was done naturally. The trees decided to reclaim their land. Nature enveloped and encased the man made structures.
This dress tested my theory on clothes the same color as one's skin. This dress is my skin color… (yes, I'm quite pale) and I argued with my friend that it would look much better on her delightfully tan skin. She disagreed and gave me the fabric to make something out of. I, perhaps in my narcissism, fell in love with the color. I used the coffee date dress pattern for the bodice and altered it a bit in the back so I could get the open back. The skirt was basically all the rest of the fabric I could use, gathered and then buttoned up the back of the skirt. (the color of the buttons are perfect! I got lucky my button lady had exactly what I needed AGAIN!) Since the material is a little sheer this dress required an under layer. I made myself a little draw string slip skirt out of old flour sack remnants my Grammy mailed me. She bought them at a yard sale. She had a dress made from them when she was young and wanted to get them for me so I could make myself one. I picked one that had a few holes in it and salvaged the side I could use. It's amazingly soft… almost lineny. I can't wait to make myself a light summer dress out of the others! :)
Material Notes
the dress is a sheer dotted swiss version. The underskirt is lineny flour sack cloth. A perfect breezy mix!
Difficulty
Intermediate
Categories
Credits
photographer

dear husband
Feb 14, 2011, 10.47 AMby nessys

1 Reply

Feb 13, 2011, 08.39 AMby macska

2 Replies

1 Reply

Feb 12, 2011, 12.04 PMby janul

Feb 12, 2011, 10.13 AMby stars

1 Reply