Weekend Blouse
Added Sep 3, 2011
Step 9 decoration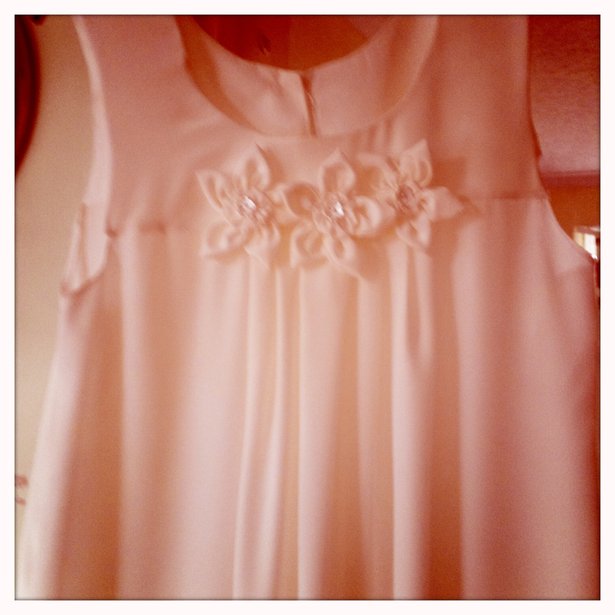 To make the decorative flowers –
Stitch the semicircle pieces in half along the straight edge to form a 1/4 circle. Turn right side out and press.
Using a needle, sew gathering stitches along the curved edge of the 1/4 circles, pulling tight as you go. Join 5 together to make the petals of one flower and secure. (You can do this in one step). Repeat to make 3 flowers.
Using the yo-yo template, sew running stitches around the entire edge of the circle – adding a hem as you go, pull tight and secure.
Place the flowers on the edge of the yoke, just overlapping the gathers/pleats, stitch in place – as one unit, flower, yo-yo and button centre to secure.
0 Comments on Step 9
Patterns for this Project