Twisted Tee
Added Sep 12, 2010
by red-lia
Kiryat Bialik, I...

Step 3 Cutting the front from fabric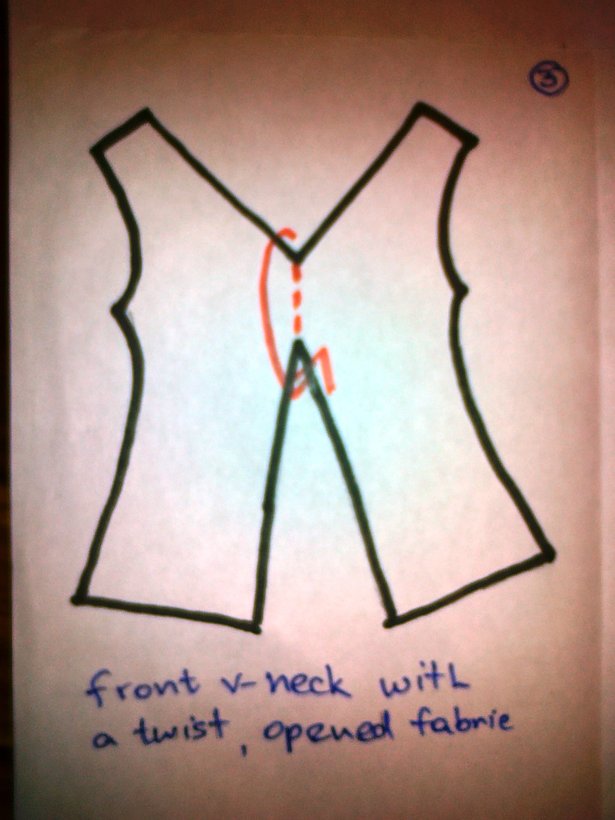 Fold the fabric in two.
Place the pattern on the fold, making sure to place the new center fold of the twist (and not the old one).
Remember to add allowance to the "old" center pieces.
When cut and fabric opened, it should look like a butterfly.
TWIST THE FABRIC AROUND ITS CENTER 360 DEGREES (FULL TURN).
Pin together the center and seam. Seam as close as possible to the twist.
0 Comments on Step 3