Triangle Top
Added Feb 5, 2007
by mirela
Hollywood, Flori...

Step 1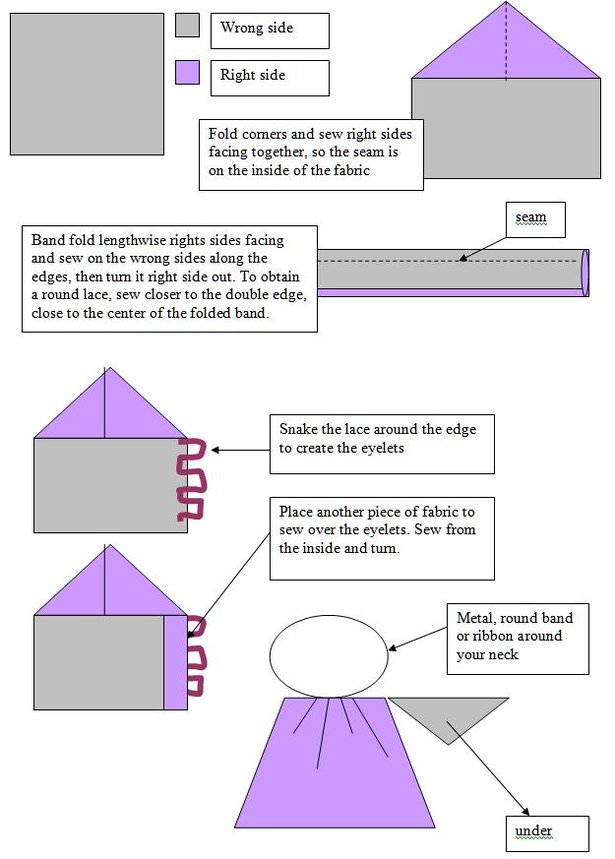 This is just a really easy to make project…All you need is a square piece of fabric and a couple of hours to make it.
Here's what I was wearing at this New Year's party:
How it's made?
Tutorial
It's a rectangle or square piece of stretch satin. It can be made out a batik fabric as well!
Lay the fabric right side facing down.
Fold the top corners of the fabric inside, to create a triangle. Turn inside out and sew the margins until the tip of the triangle.
Use a round metal collar of a ribbon, or a strap that you make from the same material, that will be around your neck.
The tip of the triangle will be folded toward the inside around the collar. The lateral parts of the fabric will go toward the back, where the boning and eyelets go.
Use the same ribbon or stap that you made to build the eyelets and lace the back.
0 Comments on Step 1