The Drapetangle Top
Added Feb 7, 2013
by pambox
Sydney, Australia

Step 1 Joining the corners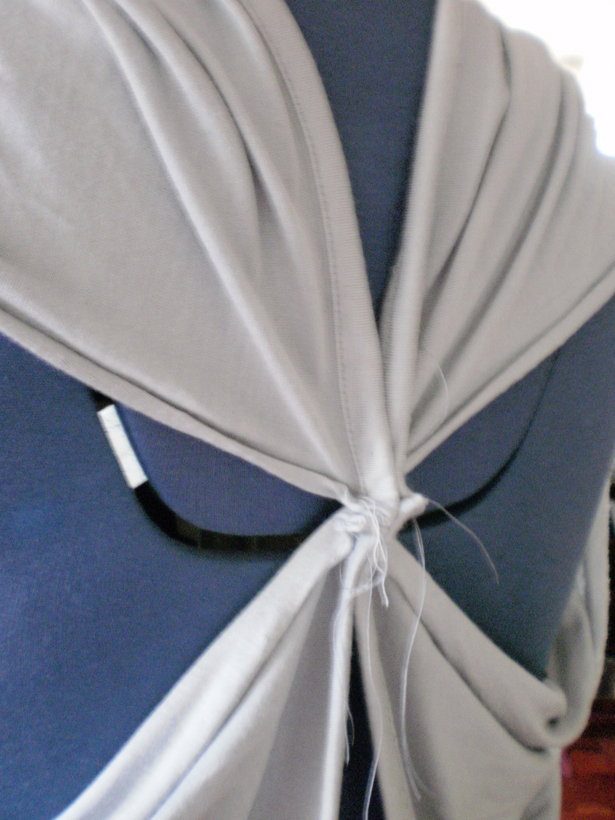 The piece of fabric I used is 70cm long and 150cm wide, which is probably about right for most people, but if you have a short torso, you might need a shorter piece of fabric.
Before you start, you can hem the raw edges of your fabric if you'd like, but it's not necessary.
First thing to do is stay stitch the four corners together. Drape the fabric around your dressmaker's dummy. You'll be using the width to hang down the front, and the short end (the length of your piece) will join around the arms, making sleeves. Pin the width edges together around the neck, then pin the bottom width edges together around the back. Then pin the edges of the top length to the edges of the bottom length, and stitch together. Once you're finished, it should look like this.
0 Comments on Step 1