Square Beach Bag 02/2012
Added Feb 27, 2012
Munich, Germany

Step 1 Bag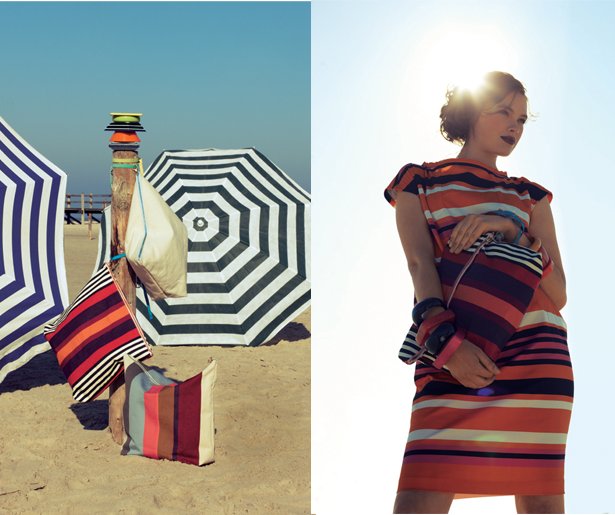 Finish/neaten all edges of fabric piece with zig zag or overlock stitch. Mark centers of long edges.
Fold each short sides to the wrong side, making a fold that is 1,5 cm (5/8 in wide). Pin the zipper in place under these edges so that zipper teeth remain visible, beginning and ending 1.5 cm (5/8 in) from side edges. Edge stitch bag edges to zipper tapes.
Fold the bag piece in half, right side facing in. Close the zipper.
First stitch side edges near zipper together, stitching 1 cm (3/8 in) from fabric edges. Then open zipper slightly. Now stitch remaining edges together, 1 cm (3/8 in) from fabric edges.
Spread allowances of side seams open. Now stitch lower corners. To do this, fold bag so that one side seam meets marked center (i.e. lower fold). Stitch at right angle to seam, 6 cm (2 1/2 ins) from the point. Stitch second corner in the same manner.
Turn the bag right side out.
0 Comments on Step 1