Simple Pretty Inside and Out Skirt
Added Jan 10, 2012
by brandym
Nashville, Tenne...

Step 1 Cut Your Skirt and Waistband Pieces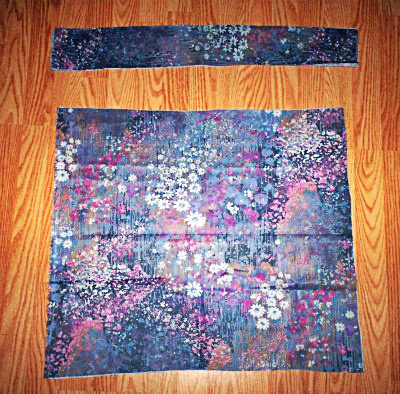 Measure the widest part of your hips. Divide that number by two and then add four inches. This is the width of your skirt. My hips are 38 in. so the width of my skirt was 23 in. For the length, I recommend 25 in as a solid starting point. It's not a perfect number, but it'll do for most people. You may want to add a few inches if you're tall. Cut two pieces of your fabric using the measurements from above. In my case, I cut two 23 × 25 in. pieces.
Next, we're going to cut the waistband, which should be two inches wider than the width of your skirt and three inches in length. My waistband pieces were 25 × 3 in.
0 Comments on Step 1