sensational sherri
Added Nov 4, 2011
by Emeraldstar
Jersey City , Ne...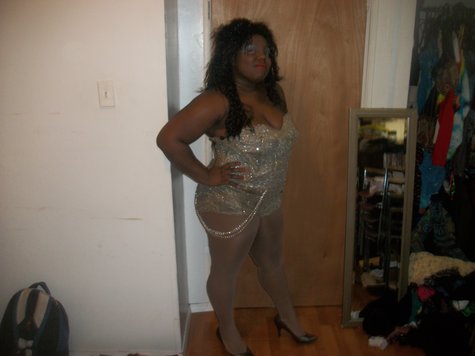 ShareThis
Description
this was a last mintue, halloween attempt to have something for treat or tricking and this is the result. it's cute but i have my criticism.
first, i found this AWESOME material at the salvation army and lucky me, they had two pieces for it and that meant more room for mistakes. so, i took it, cut it up and made this.
unfortunately, when i made the pattern, i didn't put the right grain line, like a dodo bird and the thingy was twisty as crap, more on the shorts part than anything. blah. that was a bit uncomfortable, but i got through it.
i did make the corset pattern myself, fit it and at first, it looked too small. but i fitted it to myself and it fit awesome. i make it on the fabric and it's too big! what the F! a couple clothes pins gets me through the day, but damn, i don't know where i went wrong there. also the boning was weird, cause i don't know how to properly put in bone, so that was a bit awkward and i did regret that. you live and learn!
so a bit of a fowl up on my part, but i will be making corsets in the future and this was a good learning effort. so there!
Material Notes
metallic rayon
Categories
0 Comments