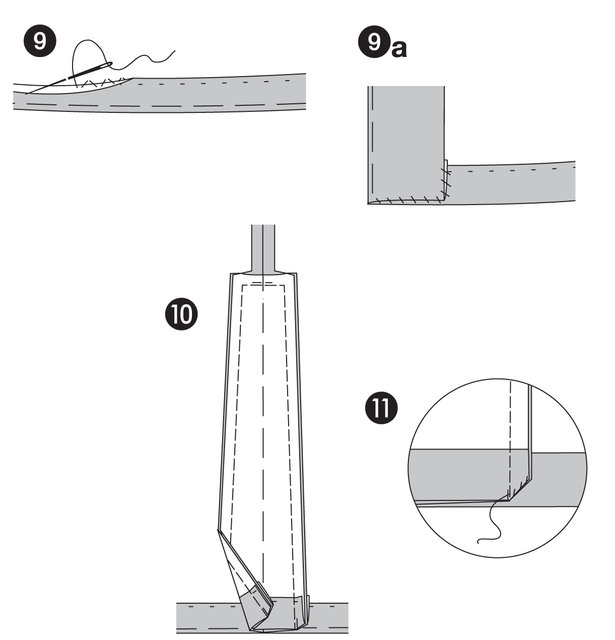 BOX PLEATS / FRONT AND BACK PRINCESS SEAMS
Neaten the back pleat piece. By hand, sew the back of the pleat onto the hemline.
Position the back and side pieces of the pleat together, right sides facing. Pin the pleat seams and stitch. Stitch along the top edges to the princess seams. Secure seam ends.
Fold the allowance corners of the pleat at the hemline inside, right sides facing. Stitch by hand.
HEMLINE
Remove the pins from the pleats along the hemline. Bring the front plackets in position.
Neaten hemline, turn inside, pin and press. Sew hemline by hand. Turn the plackets inside and stitch on the hemline.