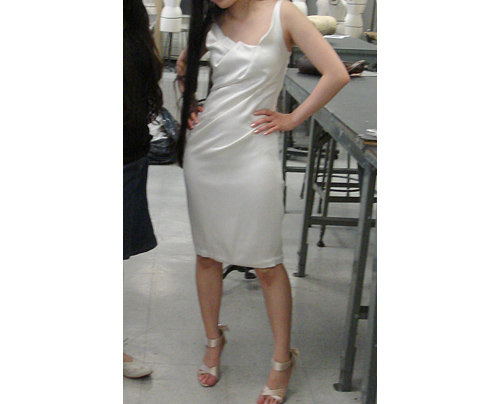 (no co-ordinate picture with this step)
*
For cutting the actual dress: Cut Self Fabric, Lining (make sure the lining face down so the right side of the fabric is touching your skin)
*
For Sewing the dress: Sew Neckline and armhole to the lining. I made the shoulder too narrow so I had some hand sewing work there. Under stitch the seam allowance to the lining. Finish the Left side Seam with invisible zipper.