monsters invasion!
Added Aug 22, 2012
by naama
Rehovot, Israel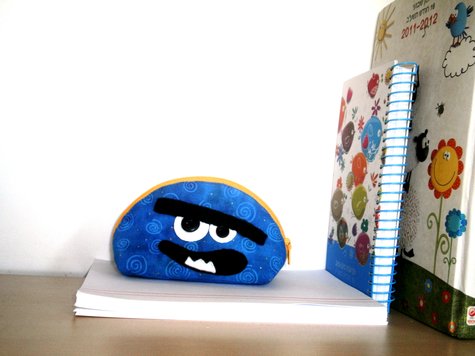 ShareThis
Description
I'm really horrible with birthday presents.
Usually, I begin thinking about two weeks before, and, as no idea comes to mind, postpone the matter for weeks afterwards. This time, I'm only a week and a half late- Hurrah! Quite untypical…
Two of the pouches are birthday presents for two my best friends who has lots of make-up. The third one belongs to my eldest sister, who saw the first ones and asked for her own monster.
I really like these little ones, so there will probably be another invasion soon… Really soon, actually, since my other sister asked for a monster as well.
Categories
Credits