Little knot top
Added Jan 17, 2012
Singapore, Singa...

Step 5 Cut out some interfacing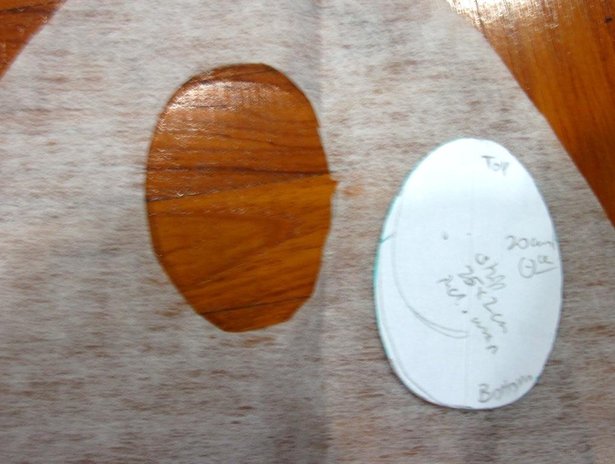 Phew! That's done!
This next step is optional. You're going to use interfacing to back the folded snippy bits you've just made. I like to do it because it stabilizes my work and makes stitching easier, though you can skip it if it's too much trouble.
Put your old paper template (the one that you drew around on the shirt front) on some interfacing, mark and cut out the circle. Since you don't want this to peek out on the front of the shirt, it's a good idea to cut the circle a very little bit bigger (say 2-3mm) than the marking.
Leave a good amount of interfacing around the cut circle, say 3-5cm all around. The less you leave, the fiddlier the interfacing piece will be, and the more your circle will warp. Don't worry about excess, you can trim it off later.
Cut out another piece for the facing.
0 Comments on Step 5