How to Make a Basic Skirt
Added Dec 31, 2010
by Jamie Lau
Brooklyn, New Yo...
Step 15 Construct the skirt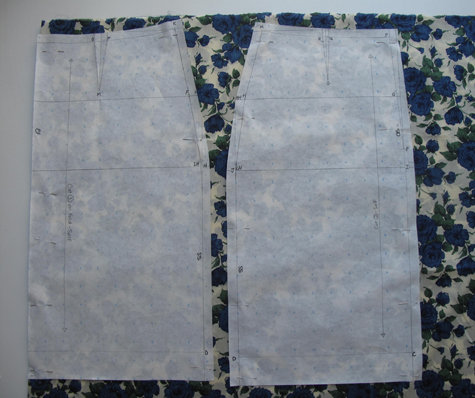 Fold your fabric in half selvage to selvage and pin down pattern pieces, making sure that you will be cutting on the straight grain. Transfer all dart, awl punch, and notch markings. (Make sure to do a muslin fitting first in case any adjustments need to be made to your sloper.)
Once pattern pieces have been cut out, sew the darts first. For the best results, use a pressing ham to press the darts, with front dart bulk pressed towards the side seams and back dart bulk towards center back.
Next, match up your notches and sew all side seams, pressing them open. Attach the invisible zipper and continue sewing down center back.
Fold up 3/4 inch at the hem and press. Fold up another 3/4 inch, press, and top stitch to finish your hem.
0 Comments on Step 15