Heart shape smocking a honeycomb texture, Valentines Day pro...
Added Jan 28, 2012
by mktDesign
Northampton, Uni...

Step 3 Connect the dots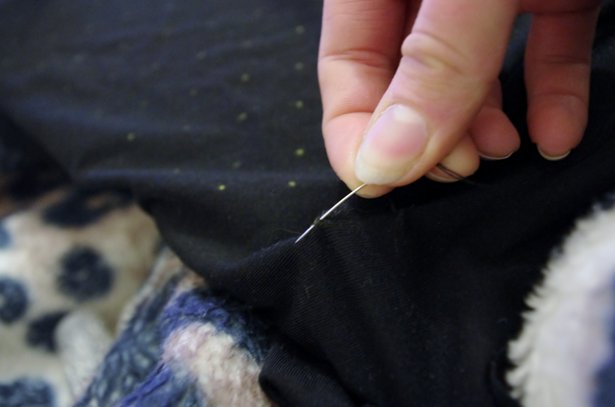 Working horizontally, connect appropriate dots together e.g. 2 red doth together or 2 blue dots together.
Start from top or bottom, I find it easier to start from left hand side. Thread your needle and beginning with first red dot make couple back stitches and bring together across working horizontally to second red dot, put your needle thru the fabric making tiny stitch in place and pull thread and two dots together. Make few back stitches securing this two dots cut the thread and move on to next one.
0 Comments on Step 3