Fabric Beaded Necklace
Added Oct 9, 2012
by caramia-made
British Columbia...

Step 1 Determine Necklace Size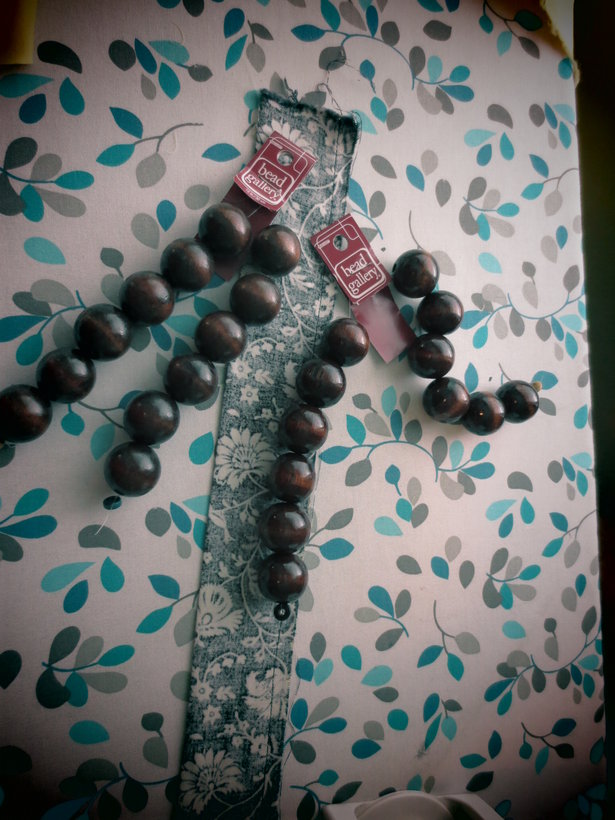 Measure the diameter of your beads (mine were about 8cm, or just over 3"). Add 1/2" to allow for a seam allowance of 1/4" (1/4" on either side of the rectangle). This will be the width of your fabric strip.
Decide how long you would like your necklace to be. I wanted something that would sit nicely on my collarbone, as opposed to a choker or a dangly necklace. But it's totally up to you! My fabric strip was approximately 4" wide by 28".
Cut the rectangle from your fabric.
1 Reply