Beach Wrap Dress
Added May 5, 2012
by red-lia
Kiryat Bialik, I...

Step 1 cutting your fabric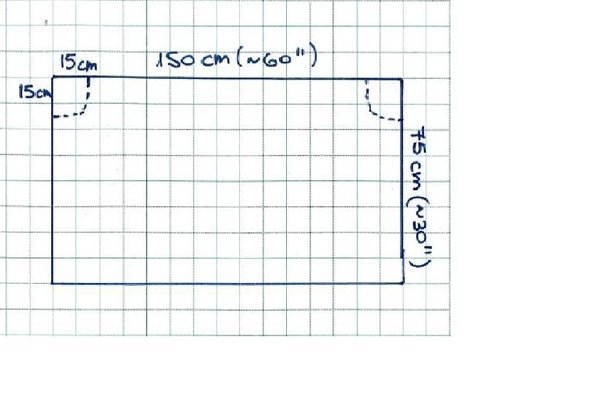 For my dress I used the entire width of the fabric (150 cm), and 75 cm for length.
This size fits a size 38 (European) or medium.
The armpits are each a quarter of a circle, whose radius is 15 cm.
For larger sizes, you may need to cut the fabric on its length!
Measuring width for larger sizes:
Your breast circumference *2 minus the distance between the bra straps (measured from your back side).
Example:
If your breast is 100cm across, and the distance between your bra straps is 25cm:
100 * 2 – 25 = 175 cm wide.
0 Comments on Step 1