Basic Dress Sloper: How to Draft a Basic Dress Pattern
Added May 15, 2011
by Jamie Lau
Brooklyn, New Yo...
Step 3 Draft back bodice sloper (continued)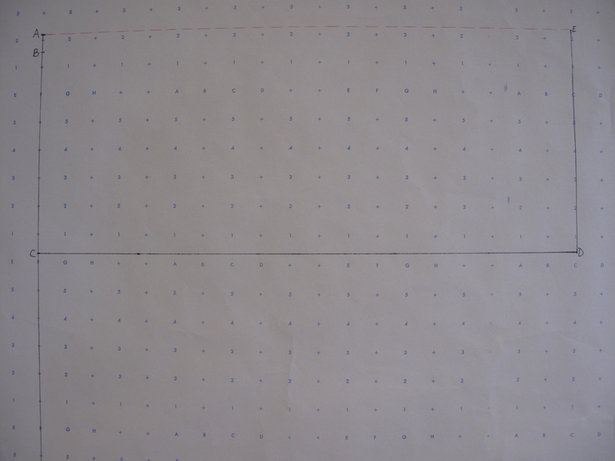 Divide the armhole measurement in half and from B, measure down this amount plus 0.5 cm and mark C. At C, draw a line perpendicular to AC the distance of half your bust measurement plus 5 cm. Label the end of the line D.
From D, draw a line up the same distance as AC, perpendicular to CD. Label the end of the line E. Please note that AC and ED will only be equal for bust sizes less than 92 cm (36 inches). For bust sizes greater than 92 cm, you will need to raise E by one-eighth of the amount above 92 cm (i.e., for a 100 cm bust, you will raise E by 1 cm).
Connect A and E with a dotted line.
0 Comments on Step 3
This project is based on
Make it