Basic Dress Sloper: How to Draft a Basic Dress Pattern
Added May 15, 2011
by Jamie Lau
Brooklyn, New Yo...
Step 12 Draft front bodice sloper (continued)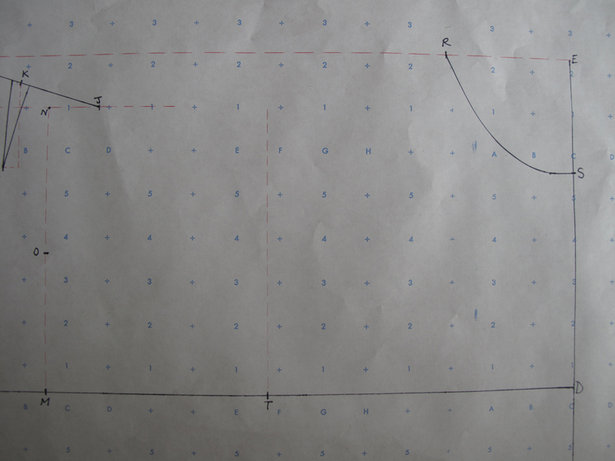 From D, measure over the distance of one-half the cross front measurement plus one-half the dart size and mark T. Use the following guide to determine your dart width as it is scaled with the bust size:
Add or subtract 0.6 cm to 7 cm for each 4 cm bust increment above or below 88 cm in the metric system. (For the imperial system, add or subtract 1/4 inches to 2 1/2 inches for each 2 inch bust increment above or below 34 inches.)
Draw a dotted vertical line up from T to just below IJ.
0 Comments on Step 12
This project is based on
Make it