Alexander Blouse
Added Feb 15, 2010
By burdastyle
New York, New Yo...

Step 6 SLEEVE GATHERS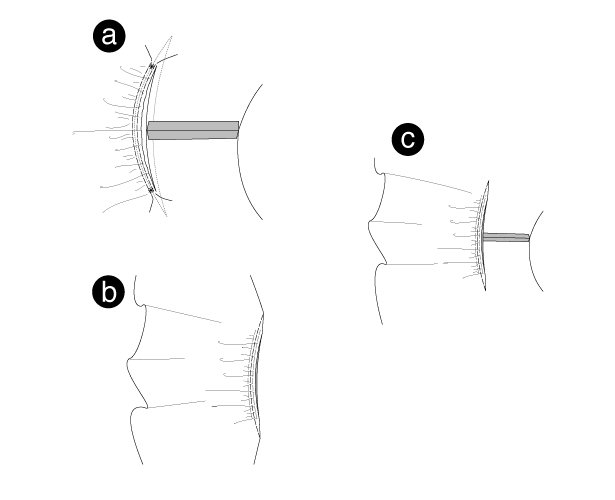 To gather the curve of the sleeve along the shoulder line, with right side of fabric facing up, stitch a basting stitch along the seamline and again 1/4" (6mm) away in the seam allowance from * to *.
With right sides facing, pin the edge to be gathered to the shoulder edge matching the center of the sleeve (the taped line on the paper pattern piece) to the shoulder seam.
Draw up the bobbin threads and adjust the gathers evenly, secure the thread ends by winding them in a figure 8 around a pin. (a) Pin the remaining shoulder seam out to the dart points and stitch from one dart point, through the gathers, to the other dart point. Knot the thread ends. (b)
Trim allowances, neaten and press towards the neckline, being careful not to flatten the gathers. © Remove basting threads.
0 Comments on Step 6
Patterns for this Project
Produced by BurdaStyle