accordion wallet
Added Dec 27, 2010
by onebadbunny
Middleofnowhere,...

Step 4 hem & fold accordion pleat sides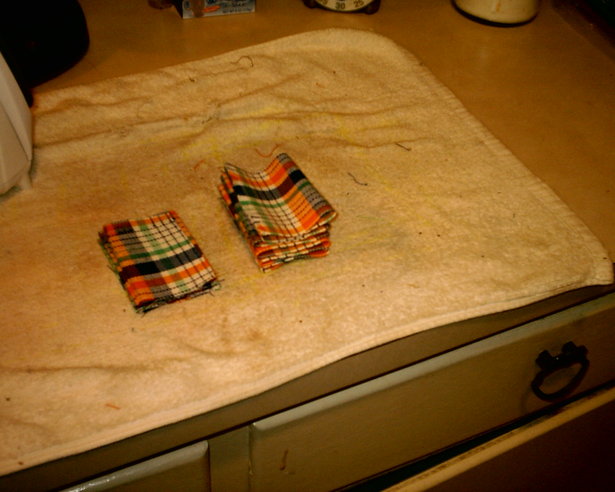 create rolled hem on long side of each side accordion pleat fabric strip from step 3.
on the side accordion pleat fabric, mark off the pleat amounts.
pleat + seam allowance x 2. we used 2 1/4" in step 3. fold in accordion folds so you have the total amount of pleats stacked on each other. the stack should represent one fold. so if your stack is as wide or long as a single fold, then you folded/ironed them right. if they are too wide, then you need to narrow the fold.
press the accordion pleated bundles to help maintain their folds.
0 Comments on Step 4