accordion wallet
Added Dec 27, 2010
by onebadbunny
Middleofnowhere,...

Step 3 math for the sides of the wallet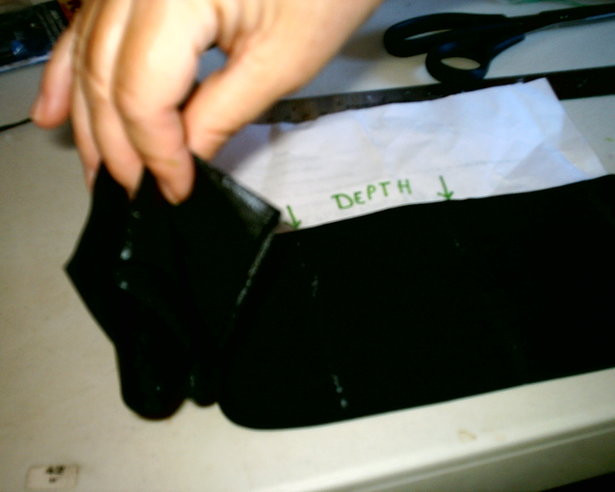 i used an alternative fabric for the sides, i chose some UGLY plaid that my husband loves, lol, so we're both happy.
decide your pleat size. i used 1" in my 5" wallet, i think that was actually too big, for an even smaller wallet, i'll go with 1/2".
there are two pleats for each pocket. pockets are defined when you accordion fold the pocket fabric from step one.
so each pocket requires 1/2″ × 2 + seam allowance x 2 = 1" + 1 1/4" = 2 1/4"
your side accordion pleat material is determined by:
length: 2 1/4" pleat x number of pockets (11 for me) = 11 × 2.25 = 24 3/4".
width: pocket depth from step 2. for me = 3" . the depth of your pocket is determined from the bottom of your accordion pleated pockets to the top. not side to side, that would be the width of fabric. add a seam allowance amount for the hem.
make 2 strips of equal length/width for your side accordion pleats.
0 Comments on Step 3