accordion wallet
Added Dec 27, 2010
by onebadbunny
Middleofnowhere,...

Step 10 back & front fabric.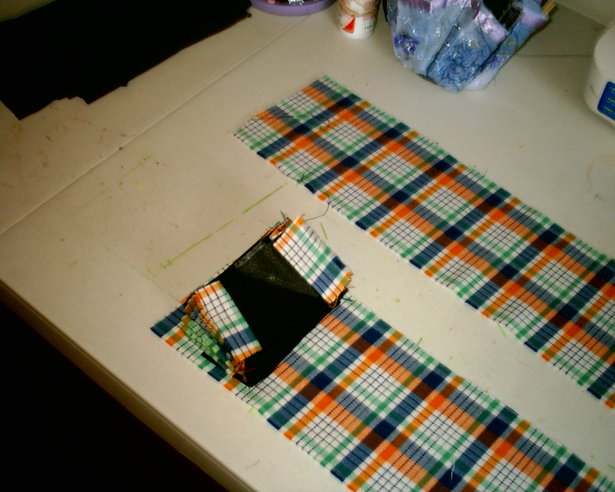 you'll need two of the same size fabrics. measure from the top of the outside pocket, around the bottom, back up the back, and across the top, to where you want the flap to end.
this is the method i chose to complete the accordion wallet, and it came out cruddy. it you know a better/prettier way, please let me know. or make your own tute on it. i wouldnt recommend following this way, as you get unpleasant results, but, a finished project.
interface both pieces, adding the velcro closures before assembling. do a trial run of wrong sides together, wrapped around the wallet before sewing velcro.
0 Comments on Step 10