5/2010 Shirt Dress
Added May 26, 2010
Munich, Germany

Step 1 Preparation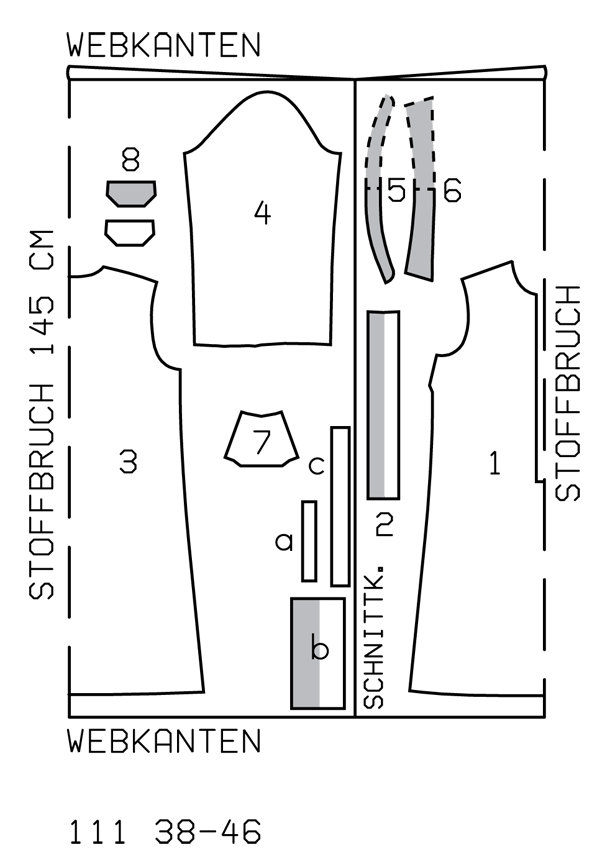 Trace the pattern pieces from the pattern sheet. Follow lines and details for style 111.
The buttonholes on piece 2 are mark-ed for size 38. For sizes 40 – 46, mark the top buttonhole the same distance from upper edge as for size 38. The bottom buttonhole is in the same place for all sizes. Space the other buttonholes evenly in between.
Seam and hem allowances:
Seams and edges 1.5 cm (5/8 in), hem 4 cm (15/8 ins).
0 Comments on Step 1
Patterns for this Project