4/2010 Cropped Blouse
Added Jun 2, 2010
Munich, Germany

Step 1 Preparation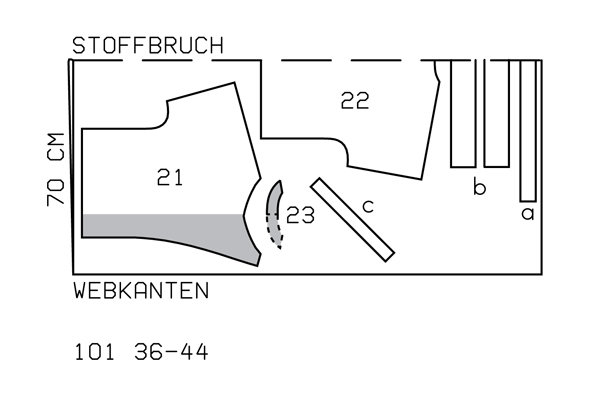 Trace the pattern pieces from the pattern sheet.
The pleats on pieces 21 and 22 are marked for size 36. Remark the pleat lines for the other sizes according to the size lines.
Seam and hem allowances:
Seams and edges 1.5 cm (5/8 in) (also on inside edge of facings).
0 Comments on Step 1
Patterns for this Project