Any idea what this is called and how to do it?
Hello everyone,
I hope someone here knows what this is (will put two photo's up (sorry that they might be a little big).
Basically I am looking for the name of the technice to make this collar (its from my old favorite shirt and it's store bought). Looking at it, it consists of two strands of t-shirt fabric placed next to eachother. The strands are rolled.
They aren't made as a rolled hem (where the hem is sewn shut completely), but instead when you pull the fabric it can be rolled out. When it's rolled out the sides arent locked or stitched. If you let the fabric go, it will roll back in again.
Around the collar are three parts where the strands are sewn in (two on the sides, near where the clavical bone would be and one in bottom).
I would really appreciate a name of the technique used or (if possible) any information on how to make it myself.
Thanks for reading!!
Kris
Pics: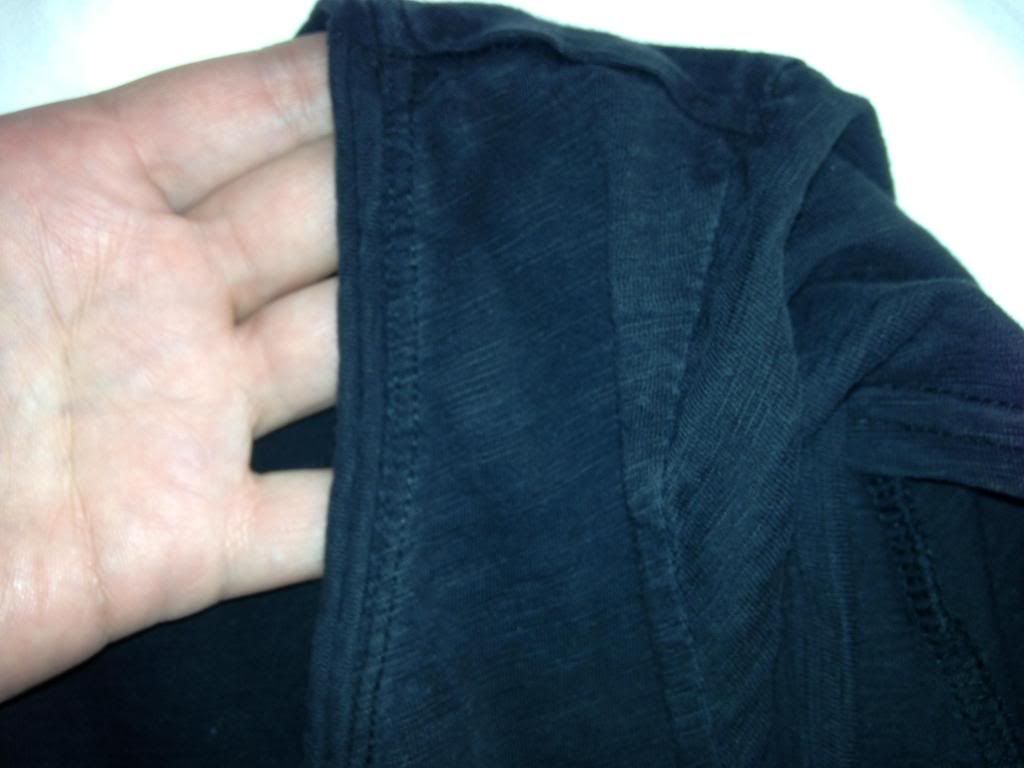 and