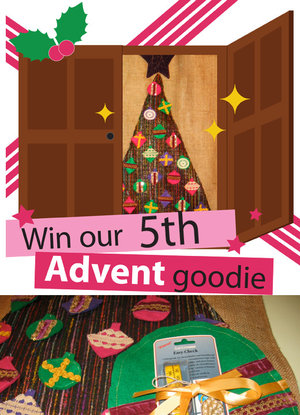 Congratulations to yesterday's winner, Diana Kaiser, for answering yesterday's question first and correctly- Who was the first person to establish a Haute Couture house?? Her answer-
Charles Frederick Worth (1825-1895) is first the person who was fashion designer and the founder of Haute Couture and established the first Haute Couture House in Paris.
We'll be mailing her special prize to Dresden!
The 5th Advent question is:
Which designer's work was coined "The New Look" in 1947?
Please send your answer to answers@burdastyle.com with subject line: 'Advent Quiz #5" and PLEASE be sure to include your mailing address in your response so that we can quickly mail you your Christmas treats!
We look forward to seeing all your responses! Rules and regulations, you find here.
Good Luck!