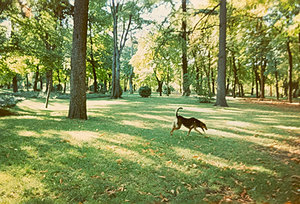 …We all experience it. Sometimes, when I'm sewing, it seems as if somethings just out to get me…I've stitched the wrong sides together or can't figure out the best way to line the dresses I am to send out in 1 week (ahhh), or I just can't get into the groove. When this happens, the world is not over as it seems. You just need to escape for a bit. Take a field trip, either mental or an actual journey, for 15 minutes, and all will seem better… Inspiration for me comes in all shapes in forms, including an awakening conversation, or the way the street lights shine and glow on the street at night after its been soaked with rain, books (I was given Taschen's Fashion History, which covers18th century to contemporary fashion and always excites my imagination)…and walking. I love to walk out my front door into the streets of New York and just drift.
Many times, when I have slipped into an unconscious stroll, answers will strike me "Aha! That's how I'll line that dress, it's not as complicated as I thought…" and so forth. I love to go to vintage clothing shops, like
Malin's
on North 6th & Bedford avenue in my neighborhood, there's always something there to spark my interest. The owner, perpetually silhouetted in 1980's flare, is so kind and always fun to chat with. The dog park always makes me smile, then sad, because I really want a Shiba Inu (but I'll get one if I keep working hard). And films, I love films, last night I watched "The Red Shoes" (1948) by Michael Powell & Emeric Pressburger- stunning. I have been asked by a well known American magazine to design a t-shirt for a giveaway…my head has been swimming with ideas and now it's time to go to the drawing board.
What do you do to let out some steam or become inspired?
image courtesy of flickr