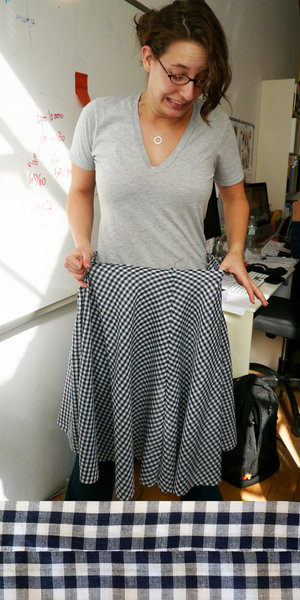 I started to sew my first wearable project! I've been told the easiest thing to sew is a nice, flowy, simple skirt. The Linda skirt seemed to meet all the requirements so I set to work. As easy as the project was, I managed to make it a very, very difficult.
Now, all of you who sew and know what you are doing are going to think of me as absolutely nuts when I tell you this next bit. I decided on using gingham with all those little ¼ inch contrasting boxes; and as if that weren't enough, it wasn't the right width so I had to finagle it and add some seams in the front and back.
Between the little boxes and the new seems, I was hunched over the pattern table pinning everything together for over an hour.