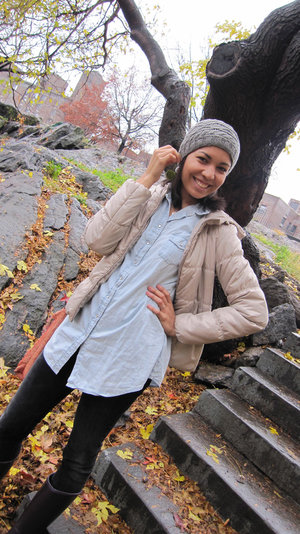 1. Where are you from and/or where do you live?
I now live with my husband in NYC, as well as attend school here. I was born in Harlem, but I grew up between London, NYC, and North Carolina. As early as elementary school I knew I wanted to return to New York, and that really motivated me to do well in school.
2. What was the 1st thing you made? How did you start sewing?
The first thing I made was a lime green and white gingham, stuffed duck with a neck so narrow he seemed like he had narcolepsy! I bought my first sewing machine after a marathon of Project Runway 3 years ago, but went on a sewing hiatus shortly after, and really just started to sew garments within this past year.