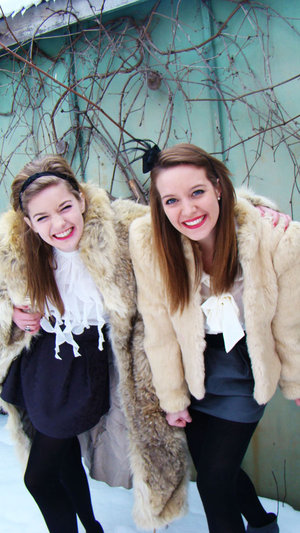 1.Where are you from and/or where do you live?
Im from, and currently living in, Guelph Ontario Canada
2.What was the 1st thing you made? How did you start sewing?
I think the first thing I made (or attempted to make) was a skirt. I was like 10 and it was hand sown and didn't fit or look good at all. I don't think I ever even wore it!
12 years later my sister got a sewing machine for her birthday and I just thought id try it out! It took me about a month to figure out how to even tread it but after that I just couldn't stop sewing. So I've been sewing and teaching myself for about 7 months now and this is where I am.