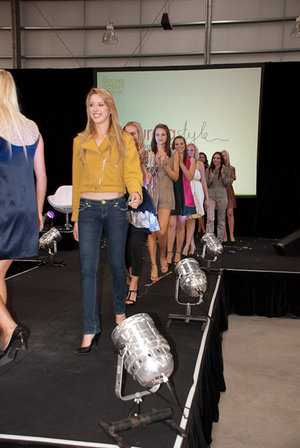 In late September, BurdaStyle is heading to the American Sewing Expo in Novi Michigan and we are having a fashion show featuring your work. We are so excited to show all of the attendees the caliber of our incredible members work. Send submission photos/urls of your creations to submissions (at) BurdaStyle (dot) com with the subject line "fashion show" and you may be picked for our fashion show.
If you are in the Michigan/Novi area and would be interested in strutting your stuff (and creations!) down the runway, let us know! There is no "look" we are going for, you can be tall, short; big, small; purple or green for all we care. We would love to meet our members and see their incredible creations in person on the person it was intended for. Just indicate that you would be willing to walk when you send the photo/url.
Photos need to be submitted by Wednesday, September 2nd 2009 to be considered. Send us photos/urls of as many different creations as you'd like, we are very excited to see what comes in.