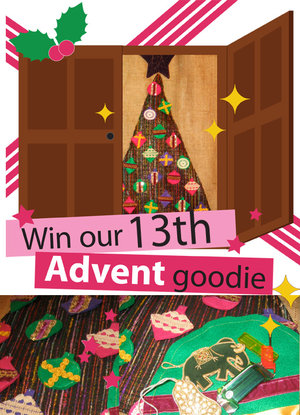 ADVENT QUIZ #13
Congratulations to Emily McGehee, for answering the 12th advent calendar quiz question correctly! The question- "Tatter" is another term for what?. Her answer- "Tatter: To makes lace edgings."
Now, for the 13th Advent question is:
Which American designer invented the idea of a capsule wardrobe in the 1990s?
Please send your answer to answers@burdastyle.com with subject line: "Advent Quiz #13" and PLEASE be sure to include your mailing address in your response so that we can quickly mail you your Christmas treats!
We look forward to seeing all your responses! Rules and regulations, you find here.
Good Luck!
Don't worry if you haven't won yet, we still have 11 days until Christmas! But if you have won already, please share the Holiday spirit with members who haven't! We'll only choose winners who haven't won yet.