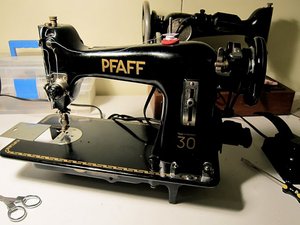 I've spent much of the last year on my blog, Male Pattern Boldness, writing about the many machines I sew with — I love them all!
Last week's article about vintage sewing machines elicited such a strong response, I wanted to follow up with some information about how to buy a vintage machine: what questions to ask, what precautions to take, what models to look for.
So let's get started!