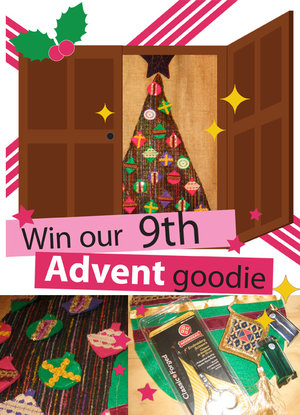 ADVENT QUIZ #9
…ein Lichtlein brennt! (a little light is burning….)
It's the second Sunday of our Advent calendar, so another candle is lit! We'll be announcing yesterdays winner, along with the winner from today, on Monday morning. Hope the suspense isn't killing you!
The 9th Advent question is:
To prevent wrinkles below the waist when making pants, what measurement is important to have?
Please send your answer to answers@burdastyle.com with subject line: 'Advent Quiz #9" and PLEASE be sure to include your mailing address in your response so that we can quickly mail you your Christmas treats!
We look forward to seeing all your responses! Rules and regulations, you find here.
Good Luck!
Don't worry if you haven't won yet, we still have 16 days until Christmas! But if you have won already, please share the Holiday spirit with members who haven't! We'll only choose winners who haven't won yet.