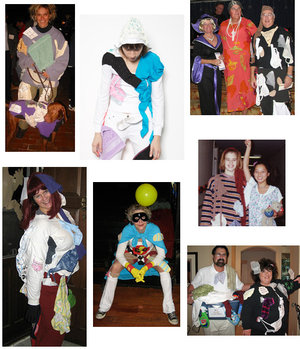 For those of us in a pinch only hours or even minutes before heading out to our costume required big Halloween bash, here at Burda Style we came up with one super fast and easy last minute Halloween costume,
Static Cling.

At first we thought this was some great and totally original, hilarious idea, but after only a few minutes of searching the net, we came to realize, hey! This is actually a fairly common idea that we apparently share with many. Who would have ever thought? So, although overall the idea is pretty ridiculous, check out these wacky "Static Cling" Halloween costumes and our very own variation as well.


Check out our BLACK WIDOW SPIDER COSTUME and its HOW TO as well as the STATIC CLING COSTUME and itsHOW TO !