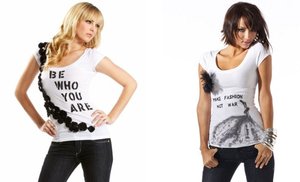 Sarah Livingstone is a fashion designer based out of Los Angeles, California. She was kind enough to share with us her day to day experience working for the huge fashion house Bebe in LA.
Did you go to design school?
I went to FIDM here in Los Angeles. Instead of the normal 2-3 year program, it is an intensive 15 months. I would highly recommend this for prospective students who already have their degree and KNOW they want to be a fashion designer.