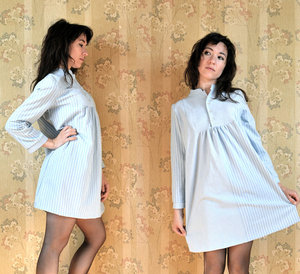 Where are you from and where do you live now?
I'm originally from the American Heartland. After getting an art history degree I moved to France to teach English and ended up marrying a kind French gardener. We now live in Alsace together.
How did you start sewing?
I started sewing in order to get to know my Mother-in-Law a little better. She speaks French with an Alsatian accent and I speak French with a Anglo Saxon accent, but somehow we understand each other perfectly when we sew! She received her couturier degree in the 1940's before World War II and she is a complete 86 year old wonder!