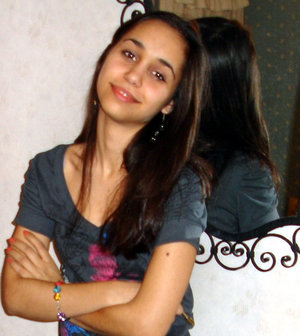 1. Where are you from and/or where do you live?
I'm from Buenos Aires, Argentina, I live in a suburb called Ituzaingó.
2. What was the 1st thing you made? How did you start sewing?
I've always made crafts and sewn, specially jewlery. But what I think it was a the real beginning of my sewing life was a denim skirt I made when I was 14 years old. It was all hand sewn and that made my mom feel sorry for me so she bought a sewing machine that waited for me upon my bed in a box with a big bow on it (and so I thought it was a tv set). So I learned by myself and by the time I went to the university I did the majority of my clothes.