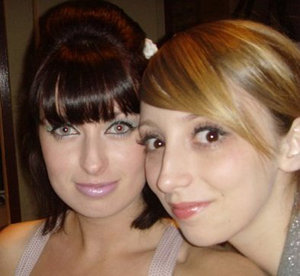 1. Where are you from and/or where do you live?
I live in kent on the isle of sheppey but spend half of the year in Leicester where i am studying contour fashion at university.
2. What was the 1st thing you made? How did you start sewing?
The first garment i made was a floral dress using the Azalea pattern, looking back now the sewing was appalling but i was hooked from then on. I had always been interested in fashion, particularly lingerie design. Although at school i never got to study textiles or learn any pattern cutting skills i was offered a place at De Montfort University to study Contour Fashion. The summer before i started uni i decided to teach myself how to sew and learn some basic skills as i didnt want to be the worst in the class.