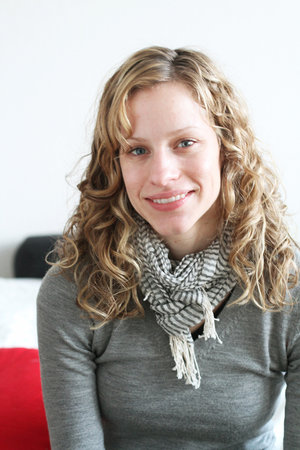 1. Where are you from and/or where do you live?
I was born in Copenhagen, Denmark, grew up in Minnesota, lived in Iowa, New York and recently moved back to Copenhagen to explore this country as an adult.
2. What was the 1st thing you made? How did you start sewing?
I'm sure I fiddled with small projects as a kid because my mom is a sewer, but I vividly remember a teddy bear i made in my junior high school sewing class. It was a felt bear with a maroon snap-on bow-tie and maroon buttons down the middle. That class gave me basic sewing skills and through the years I would often make fleece mittens, flannel pajama pants or basic curtains and pillows. After graduating from college my mom gave me my own sewing machine. Since then I've made a lot of reversible tote bags, stuffed animals, and bunting flags. I'm slowly starting to (gasp!) use dress patterns.