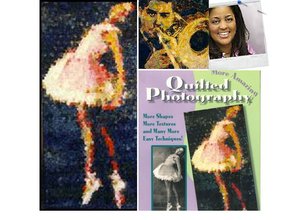 How a dream led me into quilting.
One night I woke up from a dream with an idea to do Quilted Photography. The idea was how to make photo pixels out of fabric and then sort the fabric by color value – I thought that my idea was either crazy or genius! It took me a week to try out the idea and I found out that my dream was a real gift…because it worked!
In my first career I was a fashion industry professional…but I had never made a quilt. In fact, the only thing I knew about quilting was what I saw on Simply Quilts and Quilt In A Day television shows. I had also never seen anything like this new quilting style, so I was inspired and very excited by it and my excitement grew with every new quilt I made.