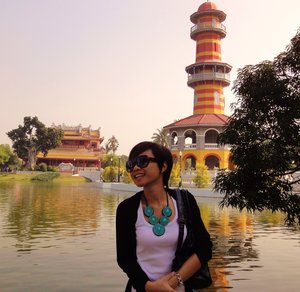 Where are you from and/or where do you live?
I'm from Subang Jaya, Malaysia. I have just graduated with a degree in Food Technology.
How did you start sewing?
I started sewing when I was rather young. I guess watching my mom working wonders with the machine got me to try it out too. I remember that I was always into making my own little projects. I think it started off with making pretty dresses for my Barbie with my mom. Then I moved on to my little pouches, pencil cases and little bags.
I only started sewing clothing for myself a few years back and I have been actively sewing ever since. I always had problems finding clothes that fit well as I'm really petite. And the imported commercial brands that carry petite lines are too expensive for me to splurge on! One day I thought " I could totally make that!", it was a simple smocked top and there I moved on to many weekly projects to fill my wardrobe!