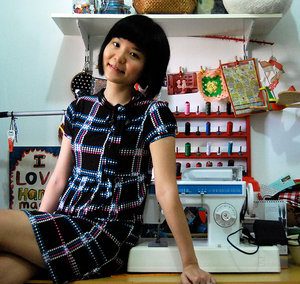 Where are you from and where do you live now?
I was born in Singapore and spent my whole life growing up there until 5 years ago. I moved to Palembang, Indonesia with my Singaporean husband, Brian who helps out with his father's business. It was a decision we both made together, to experience a different lifestyle in a foreign country and most importantly to spend time with my aging father in law, an Indonesian based in Palembang.
Besides being a wife, I'm now a happy mother to a 3 year old son, Kaeden. I spend most of my time playing and coaching Kaeden at home. I get to crafting and sewing whenever I get my 'me' time!