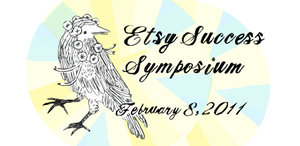 We know many of our members are Etsy enthusiasts, so we are excited to share this AWESOME opportunity!
Etsy is hosting a day of workshops for long time or full time Etsy sellers at Etsy Labs in DUMBO, Brooklyn, New York on February 8, 2011!
Attendees will encounter a day full of educational workshops, networking, and great food (Eatsy!). There's only spots for 100 attendees, so hurry up and get your tickets today!