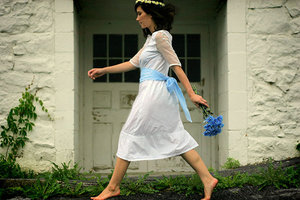 1. Where are you from and/or where do you live?
I am from Middletown, Pennsylvania- most infamously known for The Three Mile Island accident:) Interesting fact, I don't glow in the dark.
2. What was the 1st thing you made? How did you start sewing?
I sewed a lot of my own clothes in college just because I was short on money and really longed for some things I could not afford.