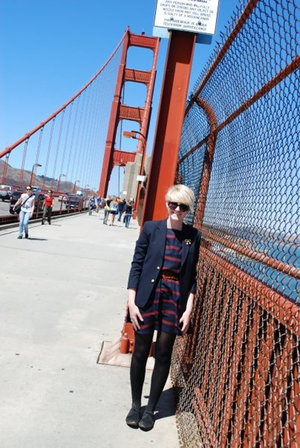 1. Where are you from and/or where do you live?
I live in Scottsdale, Arizona where I am currently in nursing school.
2. What was the 1st thing you made? How did you start sewing?
The first experience I had with a sewing machine was in Kindergarten when our teacher let each of us push the pedal and sew the edge of a quilt she was making. A little over a year ago I purchased my own machine and started sewing handbags and I just started really making clothing items in the past couple months.