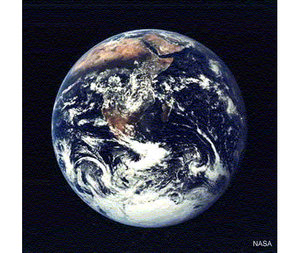 First of all, thanks for all your creative comments and ideas I will try to accommodate all of them in the course of developing this blog. Some will come earlier, some later. And do keep the ideas coming!
But let's get straight into today's topic, something dear to my heart: Christmas is coming, and with it (at least in the Northern hemisphere) the cold short days that provide this fantastic excuse to cuddle up in comfy winter clothes with a big mug of hot tea, and wait for Santa Claus to come along and bring a bout of crystal clear air full of snow, even in the Southern hemisphere (I am reporting from Mexico and Namibia) you will find Christmas associated with snow and you will find Santa Claus packed in his fury red coat riding in a reindeer through the desert. Well, that's what WE associate with Christmas!! But imagine all that can change pretty quickly: some decades down the line, Santa Claus might exchange his fur coat for swimming trunks and his sledge with water skis. IF WE DON'T START ACTING ON GREENHOUSE GAS EMISSIONS! Yes, some of you may start arguing with me about the actual causes of climate change. But I agree with that side of science that argues that humans cause climate change.
AND WHAT HAS ALL OF THIS TO DO WITH FASHION??? HOLD ON, Don't go away here comes the connection: Ever considered the CO2 footprint of your clothes? Take a simple t-shirt produced in Asia for example: the shirt is probably made from man-made fiber (polyester), based on some oil derivative emitting CO2 – stitched somewhere in China, Taiwan or Sri Lanka, shipped by container ship to a port in the US another big source of CO2 from the port, it is being trucked across to the shop where you buy it, – more CO2 and the story continues with the number of times you wash your shirt, etc. etc. Bottom line: a shirt produced in Asia travels something like 12,000 km to be sold in the States or Europe and the amount of CO2 that is generated by its production equals about 3.5 pounds or 1.6kg!
If you want to visualize all this, check out examples of Eco-footprints of different clothes through the Footprint Chronicles.
Well then, how to reduce your carbon footprint? – MAKING CLOHTES AT HOME (CONGRATS BURDASTYLE MEMBERS!!), using natural fibres, recycling materials, making clothes that last longer, turning off lights when you are not sewing, …. there are many more practical and easy to implement possibilities on the web ñ if you have any further ideas how to reduce the eco footprint of your clothes DO SHARE THEM!!
P.S. For those interested, there are tons of Eco-Footprint calculators online, just google "ecofootprint calculator" or check out the <a href = "http://www.footprintnetwork.org/en/index.php/GFN/page/calculators/">Global Footprint Network
P.P.S. if you want to find out what's happening at the Climate Conference that is currently taking place in Poland check out this blog .