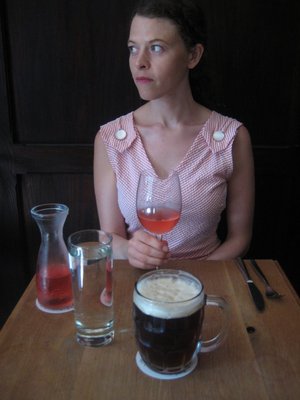 Where are you from and where do you live now?
I grew up in Lincoln City, Oregon (the central coast), but now live in Brooklyn, New York. I'm a writer (a journalist and also a budding screenwriter).
If we were to come to your town, where would you take us?
I'd take you to the discount "jobbers" on 39th street between 7th and 8th for great deals on cottons and silk, then to B&J on 7th Avenue to drool at the amazing selection of dream fabrics. We'd go to Purl Soho for awesome quilting fabrics. In Brooklyn, we'd go down to Red Hook to Brooklyn General Store, a sweet little knitting and fabric shop that carries all natural fiber textiles.