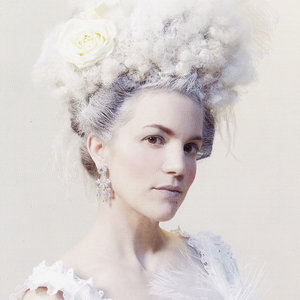 1. Where are you from and/or where do you live?
I'm originally from Zurich, Switzerland, but I live in Vienna, Austria.
2. What was the 1st thing you made? How did you start sewing?
I started making things very early on… first miniature clothing – and other stuff – for my dolls house, then for my bigger dolls and later for myself… My grandma was a seamstress and my mom a very good sewer. However, I always just did it somehow, but lately I have become much more picky, I want it all to look professional, inside and out, and it seems like I have to learn sewing all over again – this time for real!