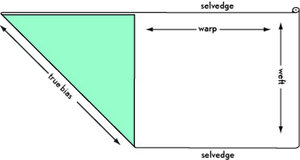 Hi Everyone,
We would like to introduce you to our newest blogger, Liesl Gibson. Having earned her degree from FIT here in New York, she has worked for high profile brands as Tommy Hilfiger and Ralph Lauren. After the birth of the daughter, she was disappointed by the lack of contemporary design and the outdated fit specifications she found in most kids patterns. So what did she do? She started her own line of amazingly beautiful patterns for kids under the name Oliver + S. Take a look at her patterns and projects here on BurdaStyle.
So, without further ado, here is Liesl.
In upcoming months, I'll be writing a series of posts here about fabric. Topics will range from how to select appropriate cotton prints for your projects, to the different types of fabrics available for garment sewing, to how designers create a collection of printed fabrics.