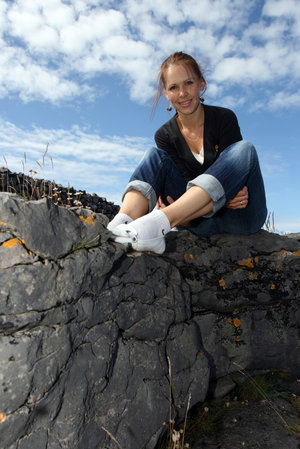 1. Where are you from and/or where do you live?
I am from Latvia, country near the Baltic sea. I live in city Jelgava.
2. What was the 1st thing you made? How did you start sewing?
I have been big crafter from childhood. In childhood I dealt more with knitting. I was tempted to sewing too, because my cousin did a little sewing and I thought this is so cool to do clothing and accessories by myself, but I did not have sewing machine and our family couldn't afford it at that time.
The first thing that I sewed was trouser skirts at school. Later I used to borrow sewing machine from my moms friend for sewing. First things were: skirts, dresses, trousers. At that time I was about 14-15 years old. I didn't stop dreaming about my sewing machine, but unfortunately it didn't come true. With borrowed sewing machine I sewed dresses for my sister, myself, my mom and little sister.
Then I left sewing for several years until I started to work and finally was able to buy my first sewing machine, which I am still using. I bought it five years ago.