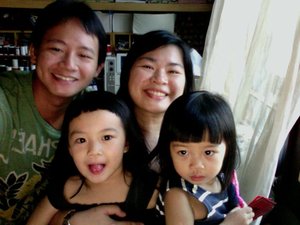 Where are you from and/or where do you live?
I am Indonesian and I live in Jakarta, the capital city of Indonesia. I work full time for my own company, an interior contractor and furniture manufacturing company. I am also a mom to two little misfits
How did you start sewing?
I started sewing after having my first child. I was mesmerized by patchwork quilts, then I started taking some quilting lessons, but I think hand quilting is not my thing and so I bought my first sewing machine, hoping I'll quilt using the machine.