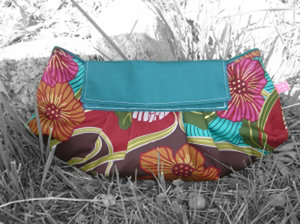 The BurdaStylers of Milwaukee were armed with their sewing gear and ready to mingle at this Tuesday's very first Sewing Club! This event was packed with a super-fun show-and-tell and conversations on what the next meeting would bring.
This club mixes sewing veterans with beginners, and aims to have fantastic sewing fun for both! Tentative plans for what they may do in the future include sewing quilts for an international adoption agency and baby kimonos for local hospitals. How cute!
At the next meeting, though, the first order of business is to work on the pleated clutch pictured above. Their next meeting will be held July 21st at 7 p.m. If you are in the Milwaukee area and would like to join, please contact Club Leader Tekstile.
For more information on BSC Milwaukee, visit their blog at MilwaukeeSewingClub.wordpress.com.
Keep up the great work guys!
-David
BSC Coordinator