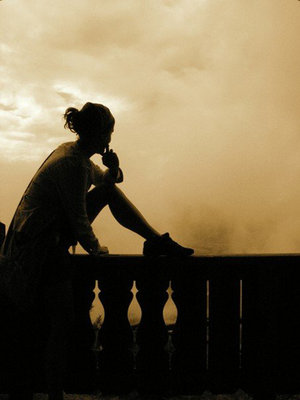 1. Where are you from and/or where do you live?

I am originally from St Johann in Tirol, which is a small place in the alps in Austria. The last 5 years I was living and working in Dublin, Ireland, and recently moved to Utrecht in the Netherlands.
2. What was the 1st thing you made? How did you start sewing?

The first thing I made was an apron – and it was the last thing I made for a long time. When I was about 10 and in secondary school we had to learn cooking and all the basic handicrafts like knitting, sewing etc. additionally to the usual subjects. For our cooking classes we had to sew an apron – using a pattern. I didn't like tracing patterns at all – not to mention sewing by hand. Though I was always dreaming of becoming a fashion designer and filling journals with my designs when I was little, I swore myself to never touch needle and threat again. Years later when I was already in Ireland I picked up a Burda magazine in a shop and I so wanted to start sewing that I bought a sewing machine and started again. I also attended some pattern drafting classes for a while and learned some of the basics of pattern drafting. This and a lot of exercise taught me patience and now I love spending hours sewing.
3. What role does sewing play in your life?

Sewing is very important to me as it allows me to express myself creatively. It is such an amazing feeling to be able to realize one's ideas. When I moved to the Netherlands I decided to take a few month off to spend more time on sewing and being creative. I am glad I took that chance because now I am sure that I want to pursue it further and I am currently applying for a place on a fashion design course. I also recently set up a small shop on dawanda (WunderMaedchen).
4. What is your favorite and what is your least favorite thing about sewing?

I love buying fabrics and notions and just everything I can use for sewing and I spend hours arranging them on the dress form. When I finally have all pattern pieces cut out I really enjoy sewing them together – it's so quick and easy (I always admire people who have the patience to knit…)
I guess the least favourite thing is still the copying of the pattern pieces. It's a lot more fun when I can draft them myself. And I always seem to be fighting with button holes – but I am blaming my sewing machine for this..
5. If you could make something for anyone who would it be and what would you make?

I guess you just discovered my weak point. At the moment I pretty much only sew for myself – except for the few pieces I offer on my online shop. But my boyfriend is pestering me for a while now to sew a coat for him. So I guess that will be next on my list.
6. What are you looking for on our site? What do you think should be improved and what do you really like?

I spend a lot of time looking through the creations. They are so inspiring. And also uploading some of my own and getting such a nice feedback on them helped me to be more confident in what I do. Naturally I like the free and cheap patterns on the website and the 'How tos' provide inspiration and sometimes help me to solve a sewing problem I encounter.
7. What is your motto?

I don't really have a motto but I guess something like: think positive, dare to dream and nothing is impossible would be descriptive for my approach towards life.
Between her wonderful pictures and fabulous creations it's pretty easy to fall in love with Sushi. Check out her store and browse through her favorite creations