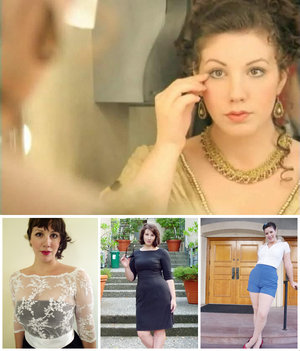 1. Where are you from and/or where do you live?
Well, I grew up for my earlier years in Southern California, then moved to Manhattan for a number of years before deciding to go to school in BC Canada and now I'm settled in Vancouver BC.
2. What was the 1st thing you made? How did you start sewing?
I started sewing by doing embroidery, which likely explains why I sew all of my clothes by hand. I've never had a sewing machine. I used to embroider handkerchiefs a lot, so I'm pretty sure that must have been my first project. Just one of the random things that I saw at some point and decided I wanted to do, so I went to the library and started taking out books that illustrated different stitches. I was probably about 9 when I started sewing.